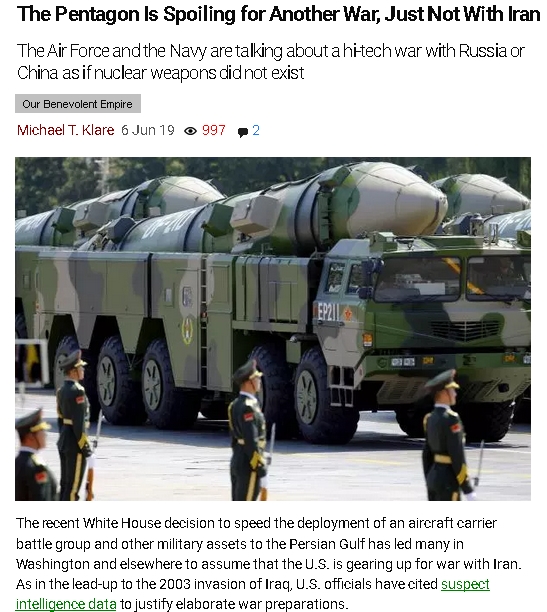 Defamation of one's enemy
"The defamation of one's enemy is a cult among the courtiers in the realm of darkness" E. Junger
1
After the darkness – peace
1
And who is that darkness?
1
Undealt within all who do not claim morality, decency and self inner acceptance of respect and value for all – not just a few.
1
Link to the article by Michael T Klare and then conjure what would/will be the likely outcome of this. Besides the bestiality of planning for deliberate nuclear war, because that is where it would end up; think about what won't get done with the wealth squandered on it – addressing climate problems, world hunger, environmental degradation etc. etc. although how you reorganise an economy set up on a war footing, hopefully the top class sociologists/political economists in the world may have some idea because there is no time to lose.