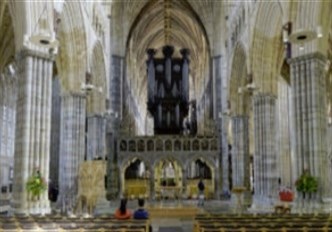 Is Religion relevant in the West today?
1
Within the wreckage of Western culture in which we live and the death throes of church religion as a means of carrying the wisdom needed to help chart a new course, one needs to develop a philosophy of life, coupled with listening to conscience to inform one's own praxis. (
A religion of one's own
).
1
Whom one chooses as hero/heroes to use as an example to gain some insight is very important in getting in touch with the hero pattern living within the unconscious self. The world's wisdom traditions have suggested some human ideals that can be helpful in thinking about what is both helpful and healthy.
1
There are myriad numbers of people trying to sell you some idea or other, usually to benefit themselves in some way. Hence the need to address this critical aspect of living the life journey from womb to tomb; if one does not want to be a sheep, eventually being led to the abattoirs once usefulness has been sucked dry.
1
You might find Janine Hartley's following thoughts along those lines quite interesting.
1
What is my religion? – Janine Hartley
Is religion a belief in a controlling power in the form of a god or gods? Is it a particular system of faith and worship? Is it cultural systems of designated behaviours and practices, morals, worldviews, texts, sanctified places, prophecies, ethics, or organisations, that relates humanity to supernatural, transcendental, or spiritual elements? Or is it simply the word we use to describe our search for purpose and hope?
1
Given the above then what is my religion? It isn't defined by an institution, though I will take bits of the fruit that speak to me at a point in my journey. I am freer to follow my journey and explore spirituality outside of institutions and away from people who claim to have found the answer to Everything. To what extent are my morals and choices informed by an innate desire to hope the best for the tribe, so I prosper, and how much is informed by cultural 'norms' in order to belong?
1
Are there as many pathways to God/Goddess/Spirit/Universal Consciousness as there are people? Does our hearts desire meet us where we are at on the journey in a form that we can accept? It is the responsibility of each to find a path that leads us on a journey to know ourselves, protect Mother Earth who sustains us, speak out for those who have no voice and hear the still small voice that continues to guide us on the journey. To where does the journey lead, is there a destination? Along the way we find that there are consequences to choices we make, and we also experience the consequences of choices others make for us, so we desire a world where justice, goodness and love are underpinning values and principles that inform and guide all humanities choices. We can change no-one but ourselves so we must forever seek to become better people. It's all about me! The shadow side of this is that we have created a world where personal rights and goals have ignored the community, have disregarded consequences that are destroying our environment for our own personal right to money, fame and fortune. This too is religion, it has its institutions (corporations, education and economic systems), it worships power and greed, it has its prophets in the stock market and in politics. These prophets won't tell you there is a cost to everything, they won't tell you that the search for power will destroy your soul.
1
What is my religion? Is it possible or necessary to define, place myself within a framework and therefore give people permission to claim they know what I believe? Is my religion defined by the path I am on? I trip on a stone on the path but pick myself up knowing that the life in me is biologically programmed for survival. Nature teaches us that there is a beginning and an end to everything, a continuous cycle of the seasons. Winter is a time of rest and reflection, but spring will arrive and the fire of new life will bring promise and hope, summer will bring new ideas and projects to fruition and autumn will be a time of harvest. That's life and that is my religion.